AT EBD WE DON'T JUST SUPPLY.
WE SUPPORT.
We are a trusted supplier
EBD is more than just a manufacturer of bespoke steel doors – we are a trusted partner to our clients, offering support at every step of the process. We work closely with our clients to understand their needs and provide tailored solutions that meet their unique requirements.
With a track record of success in complex projects, our team has the expertise and experience to deliver high-quality, certified and performance-driven doors that exceed expectations.
Performance driven steel doors for:
FIRE SAFETY
When looking for fire doors, there are 3 key terms to consider.
EI: European classification for robust fire protection, blocking smoke and flames while minimising heat transfer.
EW: Global recognition for a protective barrier against smoke and flames, with reduced radiant heat transmission.
E: UK classification providing protection against smoke and flames, globally recognised for safeguarding lives and property.
ACOUSTICS
Sound transfer can be a major issue in many buildings.
Our specially engineered acoustic doors are designed to tackle sound transfer head-on. With their advanced construction, they effectively minimize sound transmission, ensuring a quieter and more peaceful environment.
SECURITY
We understand that security is a top priority for many businesses.
EBD's security doors are rigorously tested to ensure they provide maximum protection against forced entry, vandalism and other threats.
This is where you will find our projects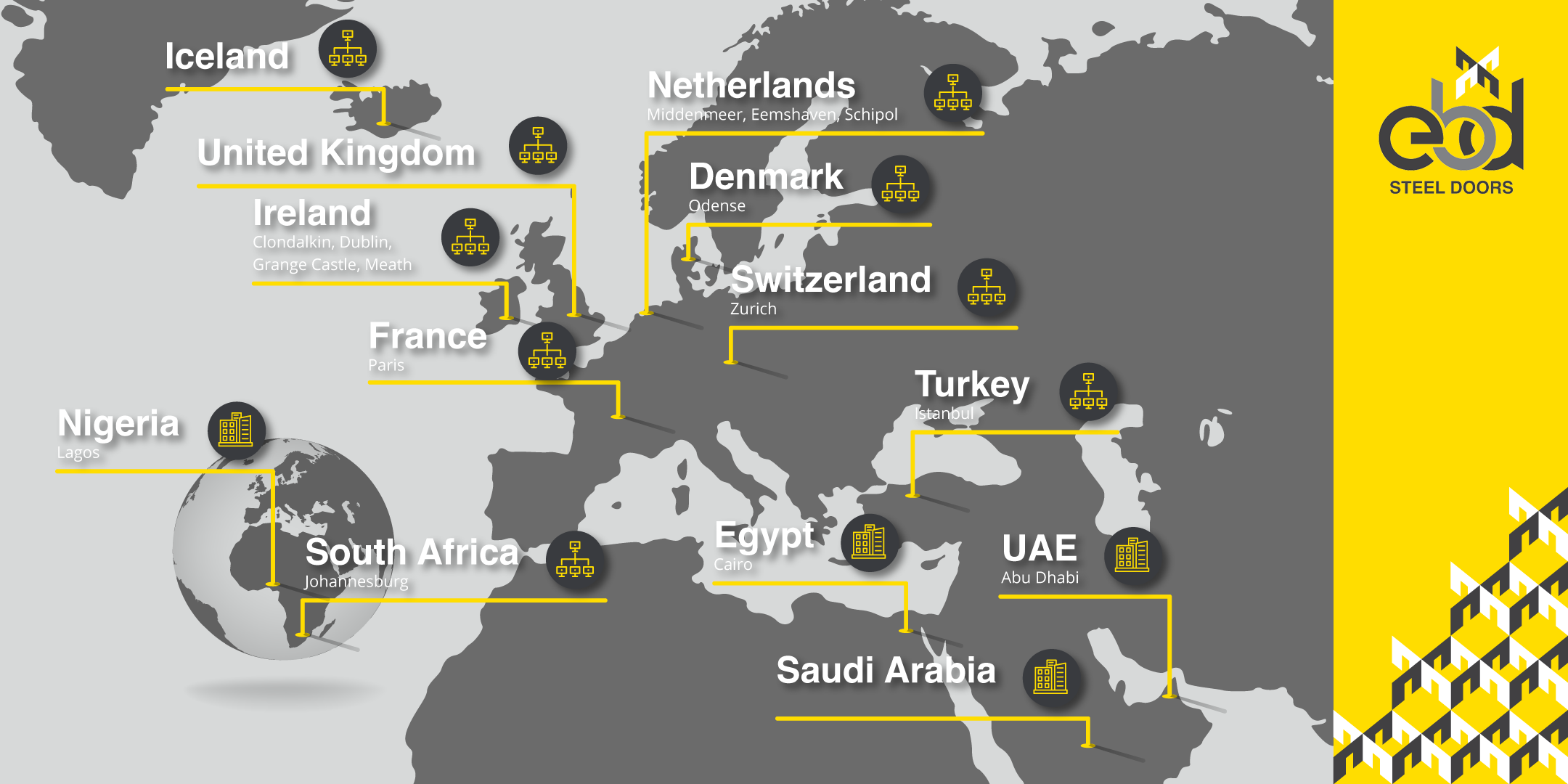 READ OUR LATEST NEWS!
Our team is keen to keep you up to date and to share knowledge through our blog.